Comfort & Counsel
Articles | Counsel | Pointers | About me | External links | Contact me

Welcome, in Jesus' name.
"He comforts us when we are in trouble, so that we can share that same comfort with others in trouble" (2Co.1:4 CEV).




Site Map
Navigate on this page: Articles FAQ Pointers along the way The Great Bible Story Ponder along the way Personal counsel My book
Articles. Bible studies, general articles related to Christian life and counsel, articles on marriage counselling, answers to frequently asked questions, Q&A related to counsel, editorials in the Light of Life magazine. Go to articles page.

The latest article:

Playing politics

Shall we walk in a manner worthy of our calling as children of God or play politics in the church?

Frequently Asked Questions is a group of Bible based articles giving answers to many common questions that people have about issues related to doctrines and practical life.

'Pointers along the way' (Weekly devotionals that make you think) are brief messages on some aspect of practical Christian truth that are sent out by email, God willing, once a week. Subscribe (Free) to receive this by email every week. You can read the old pointers on this web site. New. Pointers 1-600 are available as e-books in 6 volumes for download and as Kindle books!

Pointers along the way #663
Following Jesus, along with the others!

There are challenges here, compared to an individual walk with God.

Read more

'The Great Bible Story' (Daily) is a series of Bible stories written in simple words to introduce busy readers to the Bible. Subscribe (Free) to receive this by email every day. You can read the stories on this web site, or download the ebook in epub, mobi or pdf formats.

The Great Bible Story #69
Jehoshaphat of Judah

One of the rare kings who trusted in God and followed Him.

Read more

Ponder along the way (Daily)


God doesn't save us all by Himself. Even though it is He who saves us and we can't save ourselves, it works only when we respond.




Personal counselling. Perhaps there are questions you would like to ask concerning practical life, personal, marriage or relationship problems, or understanding of doctrine. Write with the assurance that your questions will be answered prayerfully and personally, based on Biblical principles and truths. Your correspondence will be kept confidential.




Understanding the Bible - for ordinary Christians is a book for those who want to know in simple terms how to interpret passages in the Bible. This has become very crucial in the presence of many wrong teachings that are going on around us. This is available for free download as a PDF file, for purchase as a Kindle e-book (at a nominal price) and in the print form in a few book stalls.





Site search using Google




If you found this to be a blessing, pass the word around.

You may also wish to link this site to your web page.
It will be a good idea to add this page to your "Favorites" or "Bookmarks" so that you can easily come here to check out the different links.
Why don't you write in my guest book?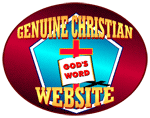 Map location: Zip.pr/in/JACO1234
Articles | Counsel | FAQ | Pointers | External links | About me | What I believe

© Comfort & Counsel